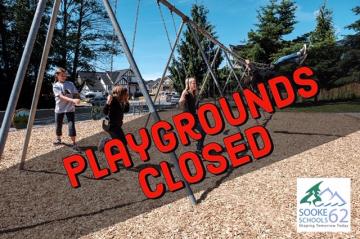 Please note that all of our playgrounds at school sites are CLOSED.
Given that the Provincial Health Officer has advised against taking children to playgrounds and in the interest of public safety - we are asking parents to adhere to this directive and not use school district playgrounds at this time.
Signs have been posted at all sites and we would like to thank the municipalities of Langford, Colwood and Sooke for assisting us in this endeavour.
Thank you for your understanding.