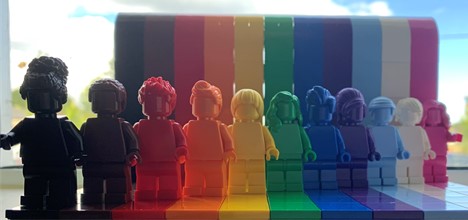 We are committed to continuous improvement and innovation in its operations to best support students and their achievement. Good planning, accountability, and equity of services across all schools and for all students are key to this work. All school districts in the province face financial challenges and the district wants to ensure that the limited resources are used to deliver the most effective and efficient level of services.
During the 2021-22 academic year, the Executive are leading reviews of all programs in the district. The district is looking for improved coherence in the provision of services across the district, three year planning horizon, aligning resources with results, a focus on the strategic plan goals, and an understanding of how best to provide operational support services in the district. This program review should provide a basis for planning and implementation of improved services by the district for the next three to ten years.
The intent of the reviews is to consider programs for:
Alignment – is there alignment between programs and with strategic and operational policies and procedures?
Coherence – is there coherence between programs and within the system with regards to design and policy?
Efficacy – are results being delivered? Are programs doable given resource, time and financial constraints?
Performance Budgeting – are financial resources alignment with results? The review will allow us to shift focus from last year's spend to next year's goals. The reviews will feed multi-year budget priorities.
Risk Management – are Programs and Initiatives functioning within the Reputational and Operational risk tolerance of the board?