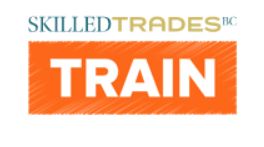 SkilledTradesBC and the BC Ministry of Education and Child Care (ECC) partnered to offer funding for students to complete their technical training while still in high school.  
Students can receive up to 48 credits towards their high school diploma and at least one level of technical training by attending trades training classes at local high schools, post-secondary institutions, or SkilledTradesBC-certified training facilities. 
Foundations option:
 30 hours of relevant work experience is needed for entry.
 Program length ranges between 5-12 months: hands on learning based program.
 There are minimum numeracy and literacy requirements—please check with your home school Career Centre to see if you have met the requirements or to create a transition plan.
Apprenticeship Level 1 option:
900 hours of work in the trade are required for entry into the level 1. (Youth Work in Trades)
In class sessions range between 6-8 weeks in length.
Student Eligibility
Students must be aged 19 and under and not yet achieved Ministry of Education graduation;
Students must complete the YTT program prior to July 1st of being 19;
Students must be registered for an approved YTT program prior to graduation;
Students must complete the YTT program within 3 months after their grade 12 graduation date;
Students must have a transition plan detailing their path and career in that trade;
Students must meet college entry requirements for technical training programs.
If you have any questions about a YTT program, please contact your school's Career Centre.
YTT compliments Youth Work in Trades, the work-based youth apprenticeship program.