What is Dual Credit?
Dual credit courses and pathway programs let high school students explore new subjects and receive credit for post-secondary courses, while simultaneously receiving high school credit toward their graduation. SD 62 partners with Camosun College and the South Island Partnership to provide these opportunities, and wraparound support to our students.
Dual Credit opportunities are available in trades, technology, health & human services, business, sport & exercise and communications.  In many programs, Camosun reserves seats especially for high school students.
More information about dual credit courses and programs can be found in your secondary school course selection guide.  Please visit your school's Career Centre early to plan your pathway to a sponsored program or course. 
Click on the links below for:
Pathways for Life Learning & Work: This 6 week program is designed specifically for high school students with a variety of learning challenges. Prepare for entry level employment in food service, customer service and gardening through a non-academic, hands-on learning experience.
Current SIP programs and courses (These have seats reserved for high school students in many instances.)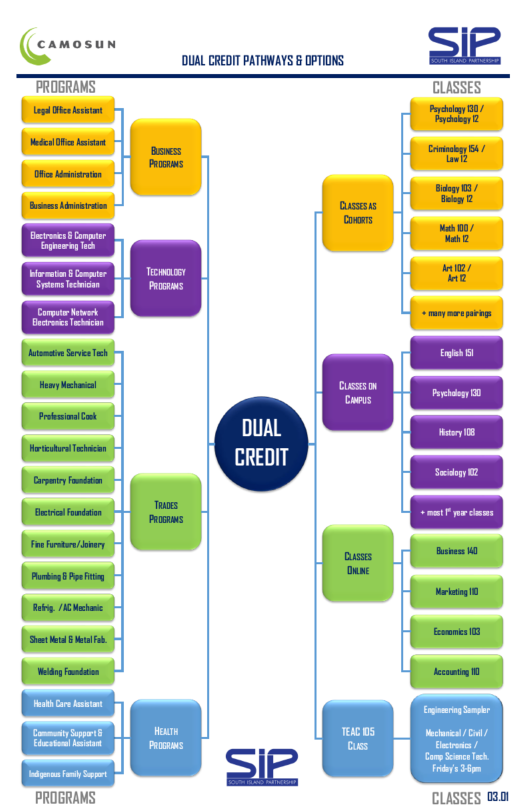 Contact your school based Career Centre for more information.