New for the 2021/2022 school year! This pilot project is offered through SD62's Westshore Centre for Learning and is the first of its kind in our school district. Open to full-time students in Grades 6-8, students will learn four days per week remotely from home and attend one day per week in-person.
Program Highlights
Full time program that follows the school year
Four days online, one day in-person
Full curriculum covered
Morning instruction with independent learning time in the afternoon
Location for in-person learning will vary based on activities planned for the day
Morning and afternoon check ins with teacher
Students with Inclusive Education Plans (IEPs) will receive support to help them achieve their learning goals.
Sample Timetable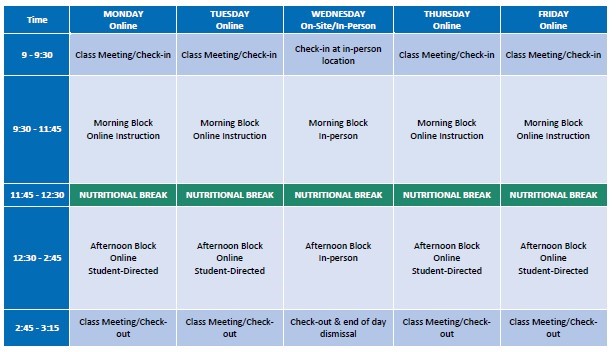 Frequently Asked Questions