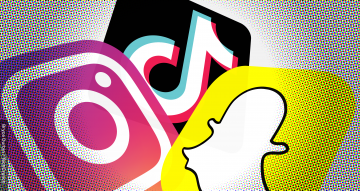 Social Media Awareness, Digital Footprints and Cyberbullying
For parents of school-aged children. Join us for a tri-district presentation from Safer Schools. 
Date: Wednesday, January 20, 2021 (January 19 session is full)
Time: 6-9 p.m.
Location: Zoom
PARENT SESSION: 90-minute presentation followed by a 30-minute Q&A
As a parent, you lead the charge as a digital role model. Help your child develop a strong digital citizenship foundation while reminding them that their digital tattoo reflects their real and online selves. Parents have an important role to play in providing support and guidance during critical periods. A snapshot of current trends and concerning apps will be provided to equip you in your digital parenting strategy.
Social Media Update - The most current apps and trends in your children's social media lives
Pick Your Battles! - Balance the yin with the yang, promote independence while taking a strong stance on certain subjects.
Current Research - Brain development, technology, and violent video games.
Digital Footprint and Reputation - With their future approaching, recruiters and employers are taking note – What will they find?
Strategies to use at home - Recommendations for family rules, parental controls, and developing a family tech plan.