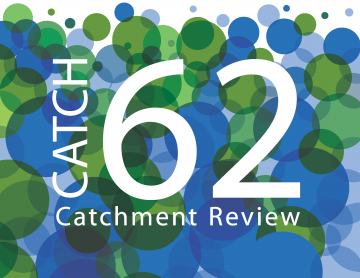 Miss the October 28 Town Hall meeting?
Dear families,
SD62 has two new schools coming that we need to plan for. With growth, comes change and opportunity.
We know parents are passionate about their child's school – that's what makes SD62 such a great place in which to learn and work! We also understand that changes can be challenging. The proposed boundary changes will not only help create even more cohesive school communities, but also position schools for growth into the future.
Please take a moment to read through all of the following information (there's quite a bit!).
Why are we engaging in this consultation process? Simply put, we need to create two new catchment areas for Pexsisen Elementary and Centre Mountain Lellum Middle schools and this means that we need to redraw the lines for some of our other school catchment boundaries.
Essentially, we have many pieces of a puzzle (schools and programs) to put together to help us maximize our space so that we don't have overcrowding in one school and underutilization in another. With this in mind, we have come up with the following proposals for you to consider.
Please note that this is a consultation stage. Your feedback will be packaged together and presented to the SD62 Board of Education during its monthly Board Meeting in mid-December.
We know this is a lot of information. Following the steps below will hopefully guide you through the process and the changes, as well as answer questions that you might have.
Watch: The Catchment Review Presentation
Ask: Submit questions to catch62@sd62.bc.ca
Join: The Virtual Town Hall meeting on October 28 for a thorough presentation and dialogue. Q & A to follow, time permitting.
Contribute: Submit your feedback through our ThoughtExchange. (Link will be sent out following the town hall meeting).
Virtual Town Hall: Wednesday, October 28 at 6:30 p.m.
Click here to join the meeting via MS Teams
Schools impacted by the proposed boundary changes include:
Belmont Secondary
Colwood Elementary
Crystal View Elementary
David Cameron Elementary
Happy Valley Elementary
Millstream Elementary
Royal Bay Secondary
Willway Elementary
Thank you for taking the time to go through the information. We look forward to your participation during the town hall and feedback through ThoughtExchange.
Questions that we have not answered in the information above? Please send an email to catch62@sd62.bc.ca.
Sincerely,
Scott Stinson
Superintendent of Schools
Sooke School District