Curriculum and Learning Team
Inquiring ~ Collaborating ~ Learning
The SD62 Curriculum and Learning Team responds to teachers' interest in connecting pedagogical theory to practice as we all focus on our SD62 students' learning needs. We coordinate and facilitate on-going opportunities that support this integral professional learning aspect of our work with students.
Curriculum and Learning Services and Programs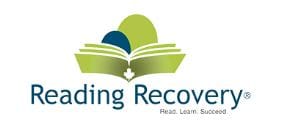 Reading Recovery is a short-term early intervention for Grade 1 students who are struggling to read and write. SD62 has Reading Recovery at every school. Reading Recovery Teachers attend regular training and support sessions for ongoing professional learning.
Activ8 Learning is a year long learning series for early career teachers, K-7, focussing on Literacy, Numeracy, Classroom Community, Routines and Procedures, and Classroom Arrangement.
SD62 is a Networks of Inquiry and Indigenous Education (NOIIE) district and is committed to on-going collaboration that focuses on deep student learning tired to the BC Curriculum redesign, with a focus on Literacy, Numeracy, or Inquiry. The Curriculum and Learning Team facilitates School Based Inquiry with whole schools or teams of teachers in the district exploring the big questions: What's going on for our learners? How do we know? Why does this matter?
SD62 educators and the University of Victoria Teacher Education faculty partner for the Link2Practice/TruVic program which immerses K-12 Teacher Candidates into school life.
Curriculum and Learning Resources
Continuity of Learning
Resource lists for Elementary, Middle, and Secondary Teachers
Elementary - Elementary Resources Chart
Middle - Middle Resources Chart
Secondary - Secondary Resources Chart
Core Competency Posters and Resources
This new set of Core Competency posters reflect the finalized (2019) BC Core Competencies, K-12.
French Translations will be available in the spring.
Primary Core Competencies Posters
Intermediate Core Competencies Posters
Middle/Secondary Core Competencies Posters
Sub-Competencies all on one page poster
SD62 Core Competency Classroom Book Packs (available through the DRC for sign out): Core-Competency-Book-Packs
District Resource Centre (DRC)
The DRC is located in the annex behind the Sooke School Board Office.
There are two ways to order materials:
1. DRC Website – library.sd62.bc.ca
Click on your school, then log-in before you browse
* Username is your SD62 username
* Password is your SD62 password
* Change the search location to DRC
2. Email to bseal@sd62.bc.ca
* Include order number and title. (Ex. LCN OCO – How to Steal A Dog)
Read the DRC's How to Guide for complete instructions on how to place an order.
Orders will be sent out and can be returned via the courier on Tuesdays and Fridays. Place returning orders next to your school mail bag with a note "return to DRC".
Contact
Brianna Seal               District Resource Centre (DRC) Clerk                       (250) 474-9847
Hours
Monday, Wednesday, Thursday        2:30pm – 5:00pm
Tuesday, Friday                                  7:00am - 8:00am
Contacts
| | | |
| --- | --- | --- |
| Denise Wehner  | District Principal, Curriculum Transformation | (250) 474-9831 |
| Lisa Marshall | Curriculum Coordinator  | (250) 474-9814 |
| Alexis McKean | Curriculum Coordinator | (250) 474-9814 |
| Shelby Pollitt | Curriculum Coordinator | (250) 474-9814 |
| Kara McPherson | Curriculum Coordinator & Reading Recovery | (250) 474-9814 |
| Kristy Caldwell | Administrative Support | (250) 474-9814 |
| Brianna Seal  | District Resource Centre (DRC) Clerk | (250) 474-9847 |